KARHU – Fusion 2.0 Trees of Finland pack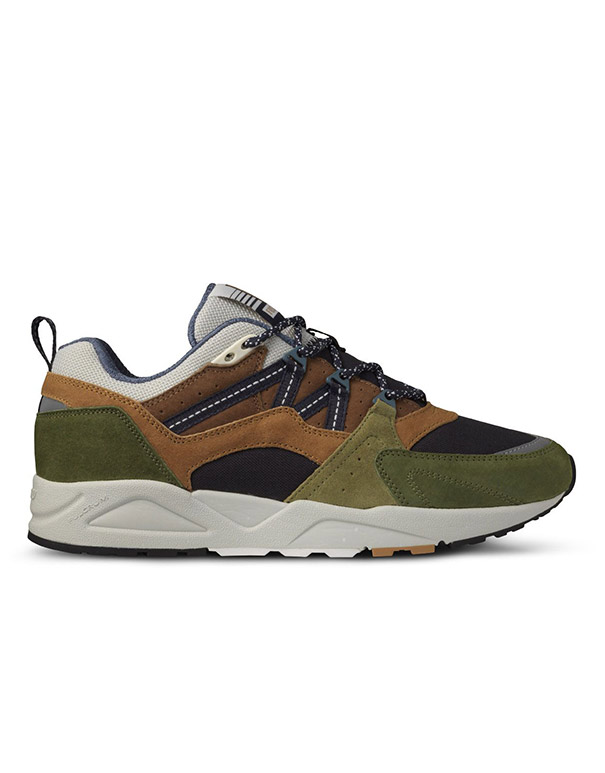 KARHU – Fusion 2.0 Trees of Finland pack
Trees of Finland pack, tonalità ispirate ai boschi finlandesi, alle enormi distese di pini, abeti rossi e betulle che ricoprono il paesaggio vibrante del Paese.
La natura finlandese è rimasta pressoché invariata dall'antichità, e occupa gran parte della superficie della nazione.
Il Karhu Trees of Finland Pack celebra con orgoglio l'importanza di questi boschi, sia per il paese che per Karhu.
Ogni scarpa sarà accompagnata da un box in edizione speciale, arricchito da immagini di diverse specie di alberi locali.
Materiali:
Strati in pelle
Strati in pelle scamosciata micro perforata
Diversi tipi di rete
Nylon balistico
Lacci in corda
Linguetta
Dettagli riflettenti
Intersuola maculata
Nuovo per Fusion 2.0? Ti consigliamo di ordinare 0,5 in più rispetto alla tua taglia normale.
SIZE CHART
| USA | UK | EUR | CM |
| --- | --- | --- | --- |
| 4 | 3 | 35 | 23 |
| 4.5 | 3.5 | 36 | 23.4 |
| 5 | 4 | 37 | 23.8 |
| 5.5 | 4.5 | 38 | 24.3 |
| 6 | 5 | 39 | 24.6 |
| 6.5 | 5.5 | 39.5 | 25.1 |
| 7 | 6 | 40 | 25.5 |
| 7.5 | 6.5 | 40,5 | 25.9 |
| 8 | 7 | 41.5 | 26.3 |
| 8.5 | 7.5 | 42 | 26.8 |
| 9 | 8 | 42.5 | 27.2 |
| 9.5 | 8.5 | 43.5 | 27.6 |
| 10 | 9 | 44 | 28 |
| 10.5 | 9.5 | 44.5 | 28.5 |
| 11 | 10 | 45 | 28.9 |
| 11.5 | 10.5 | 46 | 29.3 |
| 12 | 11 | 46.5 | 29.7 |
| 12.5 | 11.5 | 47 | 30.1 |